After two massive days in Kuala Lumpur, it was nice to arrive in Penang and soak up a few days of island life.
Penang is a one hour flight from Kuala Lumpur, but by the time we drove to the airport, checked in, took the flight and arrived at our hotel, it would have been quicker or the same time to drive between the two, with the drive taking approximately four hours.
Penang is an island of more than 1.5 million people but it didn't seem overcrowded. We stayed in the beach resort area at the five star Parkroyal Penang, in between the Hard Rock Hotel and Shangri-La Rasa Sayang Resort & Spa. We had rooms with balconies overlooking the pool and ocean – it was perfect.
Lucky for us, over the three days we were in Penang most of our experiences and hotel inspections were in the morning, leaving most of the afternoon to laze by the pool with cocktails.
We did a walking tour of George Town – the capital city of Penang and UNESCO World Heritage Site – exploring the heritage buildings, temples and street art murals. Much to my delight there were plenty of cats featured in the murals.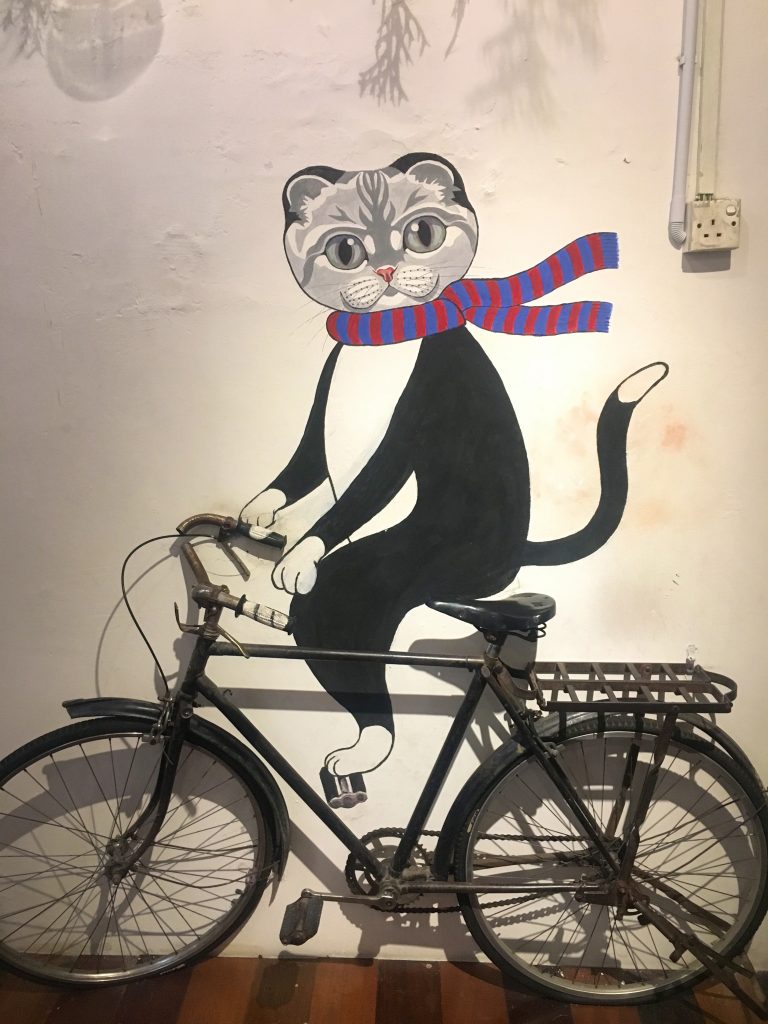 We visited the Upside Down Museum which was like a house with individual rooms designed upside down such as kitchens, living rooms, bathrooms, staircases and bedrooms. In each room, the staff assigned each of us positions and took photos for us on our phones. Our group was in a little bit of a rush so we didn't really get to soak it all in but with have the photos.
We travelled the streets of George Town by tri-shaw one evening and enjoyed street food for dinner. Street food in Penang is a highlight – it's so fresh and flavoursome and really cheap.
We tried to go out one night in George Town and were ridiculed by other tourists who responded "you came here to party?!" when we asked where the good night life was. We stuck with a couple of bars along Love Lane and enjoyed the live music.
I really enjoyed my Penang Island experience. I would definitely recommend a beachside resort so you can stay cool and relax most of the stay. It's only a 25 minute drive into town should you want the city experience and it's easy to get around by taxi or uber. Outside the beach resorts there are night market stalls, restaurants, beauty salons and even Starbucks.
Not sure where my next wander is yet, but I will be back with more posts soon.
LWL xxx