Last month Rita and I went for a quick overnight road trip to Dwellingup to get back in touch with nature.
Only a 1.5 hours drive south east of Perth, we set off early Friday morning (back when I still had weekdays off) and after a quick coffee stop at Drift Kitchen, headed for Nanga Mill in Lane Poole Reserve to commence our 18km hike.
When we arrived to Nanga Mill, we found it difficult to find the starting point for the King Jarrah Heritage Trail. After driving too far and turning back to look at the map at the entry, we found it in between Nanga Mill and Nanga Brook campgrounds. The area was full of giant mosquitoes so pack some insect repellent.
When we arrived at the start of the loop track, we choose to proceed to the right which we would highly recommend. It's the toughest but most scenic part of the hike with a bit of incline and needing to manoeuvre around plants, while the second half is mostly flat and more of a wider track. It made it a lot easier for us on the home stretch.
It was a beautiful time of the year to hike with plenty of wildflowers and although a cold day, the sun was shining bright. You see the big King Jarrah tree just as you are about to descend down one end of the track.
It took us approximately four hours to complete the 18km journey including a lunch stop along the way.
We spent our Friday night at the Dwelly Pub which was very popular. We watched the footy and enjoyed a couple of wines with our steak and lamb shanks, before settling into our freezing cabin at the Dwellingup Caravan Park – mind you we didn't even investigate if there was heating.
The next morning we grabbed a coffee from Blue Wren Cafe and explored the other side of Lane Poole Reserve where we saw Island Pool and Dwaarlindjirraap. We drove through and had a little wander around – Dwaarlindjirraap was beautiful, we plan to return in summer!
As we had finished seeing everything we wanted to in Dwellingup, we continued on to explore other destinations including the canola fields in Boddington which were so picturesque.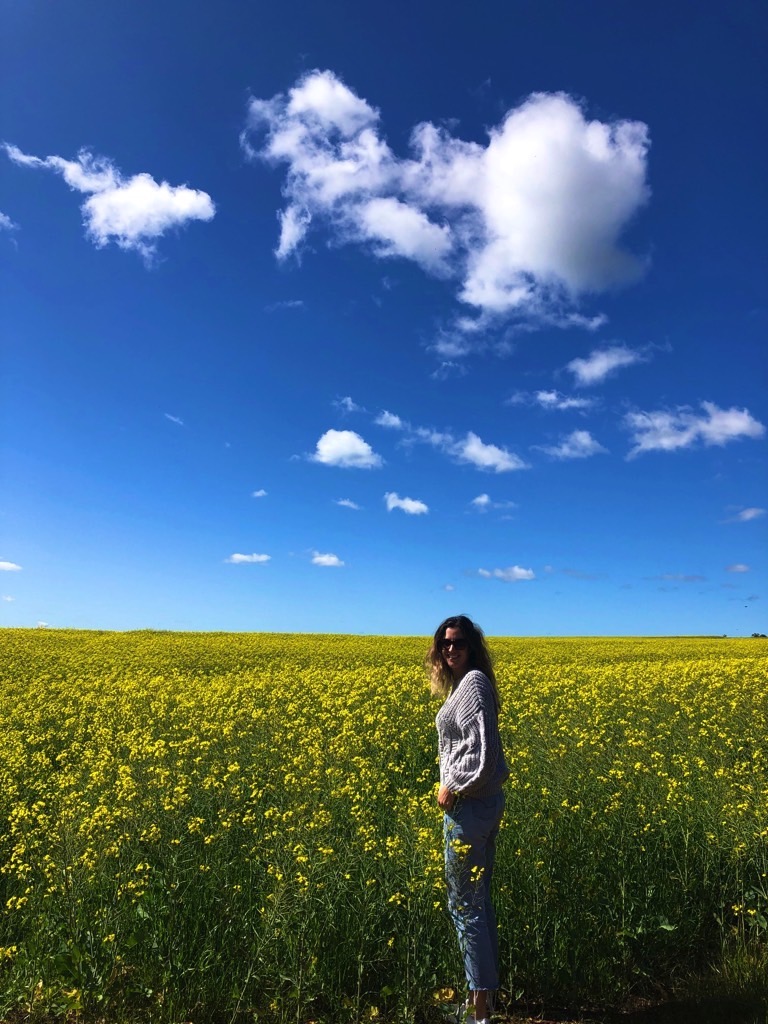 We then headed to Collie for lunch and to wander the gorgeous blue Stockton Lake and Black Diamond Lake – another one to come back to in summer.
It was so nice to get back into a nature for a couple of days. Life has gotten so busy again and with a return to full time work hours, I'm needing to find that balance.
I'm off on a long weekend to Yallingup with my family this weekend for a very special birthday celebration for my mum. I will share more wanders soon.
LWL xxx