My mum had been thinking about her 60th plans for almost a year and with a few months to go she finally settled for a family trip to Yallingup.
With borders closed, the original plans for a trip to Thailand or a cruise were out of the picture. But Yallingup had all we needed.
We departed early on a Saturday morning with our balloons (which travelled everywhere with us) and had a coffee stop at The Crooked Carrot so the kids could stretch their legs and burn some energy in the nature playground. It was difficult convincing them to leave.
Then it was onto Meelup Farmhouse for lunch. It was very pretty and very ladies who lunch. There was a resident cow, some chickens and alpacas. I chose the chilli prawn spaghetti for lunch and it was delicious.
After checking in at Yallingup Forest Resort, mum organised an afternoon painting session on the deck. We all had identical leaf outlined canvases which we painted in different colours.
On Sunday morning, my nephew Luca and I went for a beach date. We started with Yallingup Beach as I saw it had a cool nature playground but when we saw how big the waves were and with Luca wanting to go to the beach, we turned around and drove to Eagle Bay instead. Much more still.
We played in the sun, swan and jumped over waves. We then went and met the others at Simmo's Ice Creamery which had a huge backyard with various play areas.
In the afternoon us ladies went for tea and lavender scones at Cape Lavender Teahouse which was very peaceful. Of course mother made us wear a bright hair accessory!
We then enjoyed the afternoon sun, a live guitarist and a few beers at the Dunsborough Tavern.
The next day was mum's 60th. We enjoyed birthday lunch at Palmer Restaurant in Dunsborough. We had a table outside on the deck which was great as there was a grass area in front which the kids could run around. I enjoyed the duck, which was a recommended dish.
After a very filling lunch, Mum, my sister-in-law and I enjoyed a peaceful tasting in the cellar door.
We then went to Dunsborough Beach and mum let her free spirit out.
On our last day we wrapped up our time at the resort and did a spot of shopping in Dunsborough before heading to the Busselton Jetty for a wander and lunch.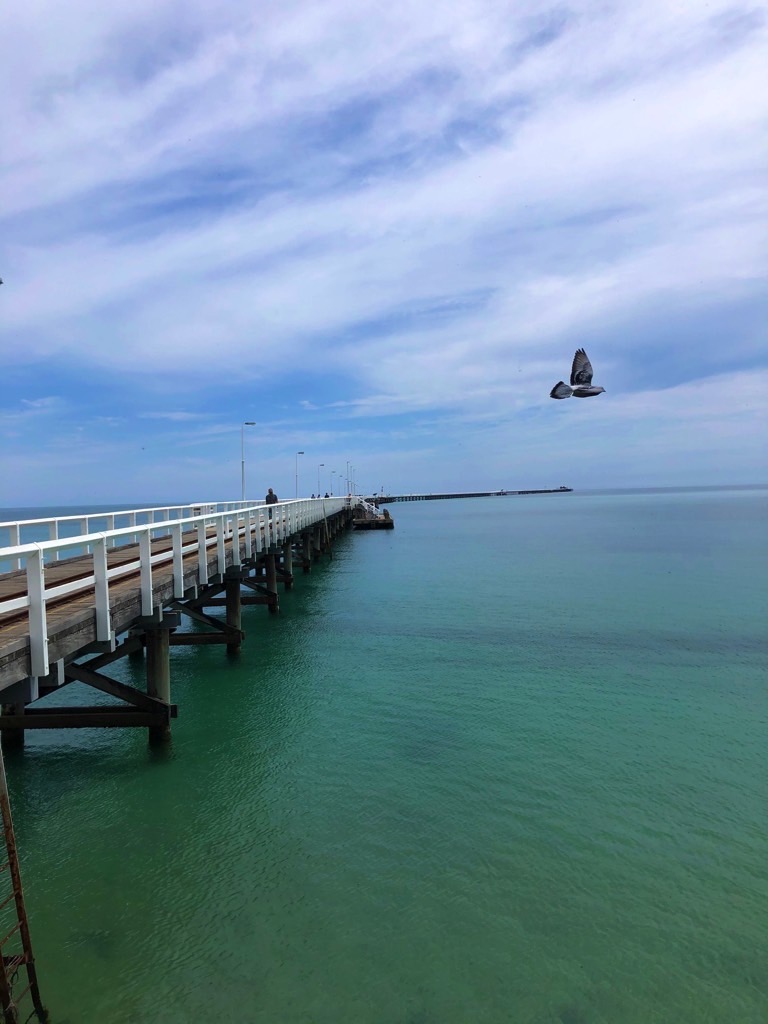 It was a really lovely family wander and so nice to spend quality time with my nephews once again. There were lots of laughs, good food and wine and resort shenanigans.
I'm now looking forward to my Esperance road trip at the end of the year.
LWL xxx