After four extremely hot days in Ho Chi Minh City and the Mekong Delta I was so excited to be heading to coastal town Nha Trang for some much needed beach time.
We flew to Nha Trang with Vietnam Airlines and the flight was only 40 minutes – basically up and down. The experience with Vietnam Airlines was quite good. In the space of an hour we received hot towels, water and the rubbish was collected. Plus the seats were wide with enough leg room.
The airport in Nha Trang was 45-minutes away from the city. Once we arrived at the BIDV Hotel for our stay we went for a wander and enjoyed a burger at the Chillout Cafe. The burgers weren't very western, the bun and the tomato sauce were extremely sweet and they used cucumber instead of pickle but we didn't mind as it gave us our fix.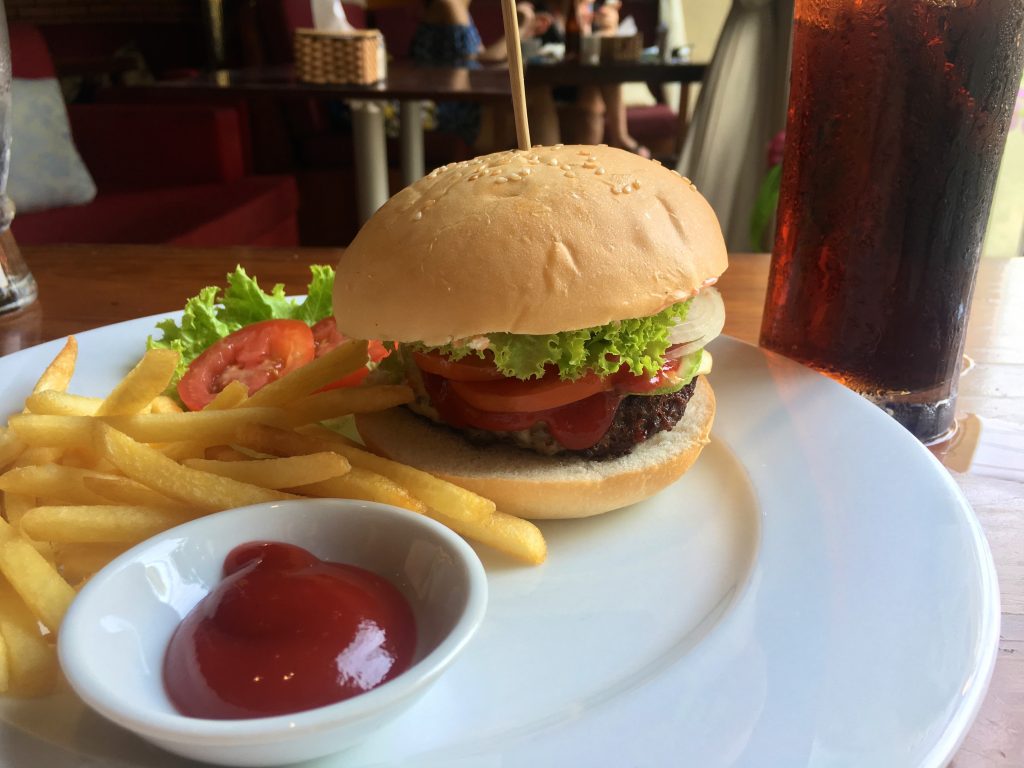 That afternoon we experienced Nha Trang's famous mud baths and hot springs – Thap Ba Hot Springs – a manmade concept with mud and water from the ground. On arrival we had a shower in the open fresh water showers and then it was time to get into our group's designated mud bath.
It was a strange feeling but so soothing. It took me a while but eventually I was able to poor the mud over my face with the hand buckets provided. The mud felt thin and thick at the same time. After half an hour in the mud bath we rinsed off in the outdoor showers again.
It was then time for our hot springs bath, again in our own designated bath with our group. The water was warm and the experience was really relaxing. After this bath we had some time in the pool, spa and waterfalls. Despite all feeling very manmade, the mud and water felt very natural and salty.
That night we ate pizza at Good Morning Vietnam following a recommendation one of the girls had. They had caprese salad on the menu so we had that for entree followed by a pizza each. We then went out for drinks starting with a fruity jam at Booze Cruise Bar, followed by a dance at Havana Bar and finished the night with another cocktail at Sailing Club – more of a western beach club.
On our free day in Nha Trang I decided to devote the whole day to the beach as it was the only beach town we were visiting on our trip and the weather was so hot in Vietnam so why not be surrounded by the refreshing sea for the day.
I was there by 10am and we paid 35 dong (approximately $2) for a sun bed at Blue Sea which came with a cushion and access to free wifi. Whilst traveling through Vietnam I was amazed at how readily available wifi was, even in public spaces and vehicles.
We lazed on the day beds, drank juices and shakes and swam. It was so relaxing and cool for once on this trip. Nha Trang beach is nice but it's not the most amazing beach in the world. There's clean sand filled with sunbeds and the ocean isn't very wavy.
Opposite the beach was Vinh Pearl island, which a friend had recommended to us, but we didn't have enough time to visit it.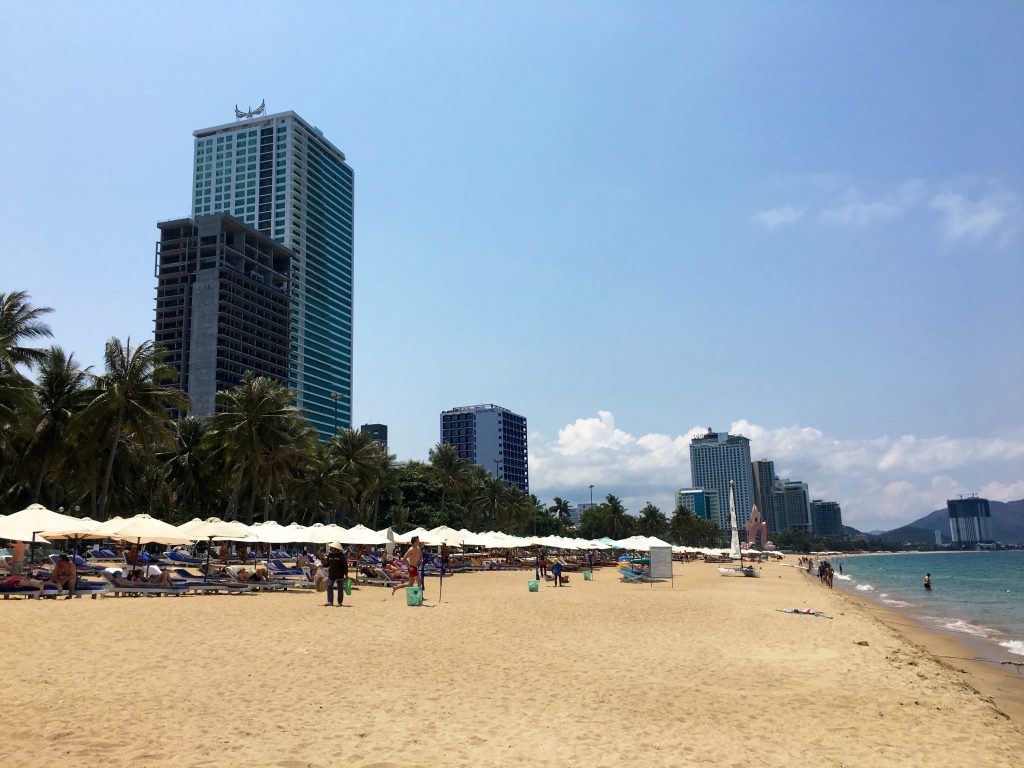 Late afternoon when I finally made it back to the room we went for an afternoon snack and Vietnamese cold coffee. I had a beef pho but I'm not sure if there was something wrong with it as my stomach wasn't feeling the best that night.
We had dinner with the group booked at the Sailing Club tonight. It was a really nice setting overlooking the ocean and watching the sky turn to night. The menu was amazing also but due to my upset stomach I decided to not have any meat and stick to something safe so ordered bruschetta and vegetarian fresh spring rolls – I didn't realise I was going to get five servings of each!
After dinner we enjoyed playing pool, swinging on the club's swings and had a few drinks. It wasn't a late night as we had to be up at 4am the following morning for a flight to Danang.
Next week it's time for me to share my favourite Vietnam city with you – Hoi An.
LWL xxx