This was my third visit to New York City and no matter how many times I've visited there's still new experiences to be had and never enough time for everything.
It's been my mum's dream for years to travel to New York, so with the opportunity to attend the wedding in Toronto it was so convenient to include New York in the itinerary and finally have a mother daughter trip there.
We did all the usual sights such as walking the Brooklyn Bridge, Times Square, World Trade Centre, Wall Street, Rockefeller Centre, Grand Central Station, Empire State Building and Central Park, but there were still so many new experiences I hadn't had before.
We cruised along the Hudson River with City Sightseeing, which runs every hour from 10am to 4pm from the pier at 38th Street. The cruise stopped at World Trade Centre, Brooklyn Bridge and Wall Street before going past the Statue of Liberty on both sides of the ferry, giving us a great close up view of the beauty.
We explored Brooklyn by taking a bus around the main sights including the Botanic Gardens, Brooklyn Zoo, Barclay Centre sports stadium, Brooklyn Public Library, Brooklyn Museum, the downtown area and more. Conveniently, we walked past Grimaldi's on our way back to the ferry stop and enjoyed their famous pizza for lunch. The view over Manhattan from Brooklyn is also a must see.
One of my favourite experiences was walking The High Line from 34th Street to Gansevoort Street, a disused rail track which has been turned into a park and art space. It was a nice space, so green and clean, and I loved seeing the Manhattan skyline from different view points.
At the end of the High Line, we practically bumped into Chelsea Market which was full of local produce and artisans. I was happy to find a piece of New York to bring home in a Manhattan skyline key holder by Laser Eye Shop.
We explored the main sights of Upper East Side, Harlem and Upper West Side including more of Central Park, American Museum of Natural History, cathedrals and churches, Apollo Theatre, Martin Luther King Street, Museum of the City of New York and the Met Museum.
It wouldn't be a mother daughter trip without a high tea outing and this time we chose the Plaza Hotel. The high tea was in Palm Court, the hotel's lobby bar. We enjoyed the New Yorker Tea with Champagne. The menu included sandwiches, bagels, baguettes, scones and mini desserts.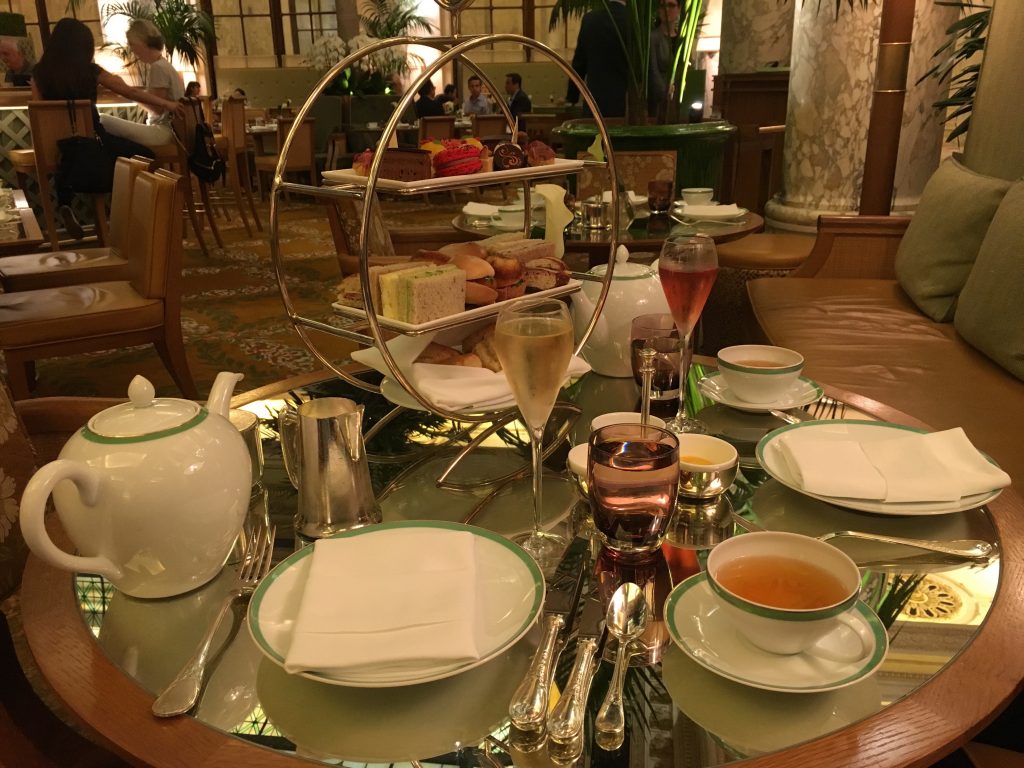 We managed to get a spot in the crowd at The Late Show with Stephen Colbert. I registered us a few weeks before departure and received confirmation a few days before. We checked in, waited to be seated, and then the crowd was warmed up by Paul Mercurio. We watched Stephen interview Amy Schumer about her movie Snatched and Gabourey Sidibe about her new book, This is just my face, try not to stare.
Our trip wouldn't have been complete without doing the Sex and the City tour. On Location Tours coached us around Manhattan to see the famous sites from the movie such as the New York Public Library, Soho House, fashion stores and restaurants. We stopped at the Pleasure Chest shop, Buddakan restaurant, Carrie's apartment, Magnolia Bakery and the pub that Aidan and Steve owned.
We bought last minute tickets from the Times Square ticket office to the Kinky Boots broadway show. Note, be careful of the pricing they give you as our price started at $90 and we ended up paying $75. Kinky Boots told the story of a struggling shoemaker who turned his business around after meeting a drag queen and coming up with the idea to design boots for drag queens. We had a good laugh.
I've been before but the Woodbury Common Outlets are a must for any shoppers travelling to New York and was a great way to spend our last day on holiday and the rest of our money. There are more than 220 designer brands and you can get a return bus from Manhattan for US$40. The only difficult thing is having enough hands to carry all the shopping bags.
Our five days in the big apple were jam-packed but a lot of fun with memories to last forever. We definitely had to catch up on sleep on the flight home.
Next week I will be sharing my wanders of Hong Kong.
LWL xxx