On a warm spring's evening last month we went for dinner with family at Fraser's Kings Park.
The view from Fraser's of the city skyline and Swan River is just amazing and the night lights make it even more magical.
We'd reserved a table which was going to be inside but as it was the first warm spring night of the season we asked to relocate to the restaurant's terrace and it was the perfect decision.
We started with a round of drinks – a mix of beer, gin and tonic, red wine and a cocktail – while we admired the view.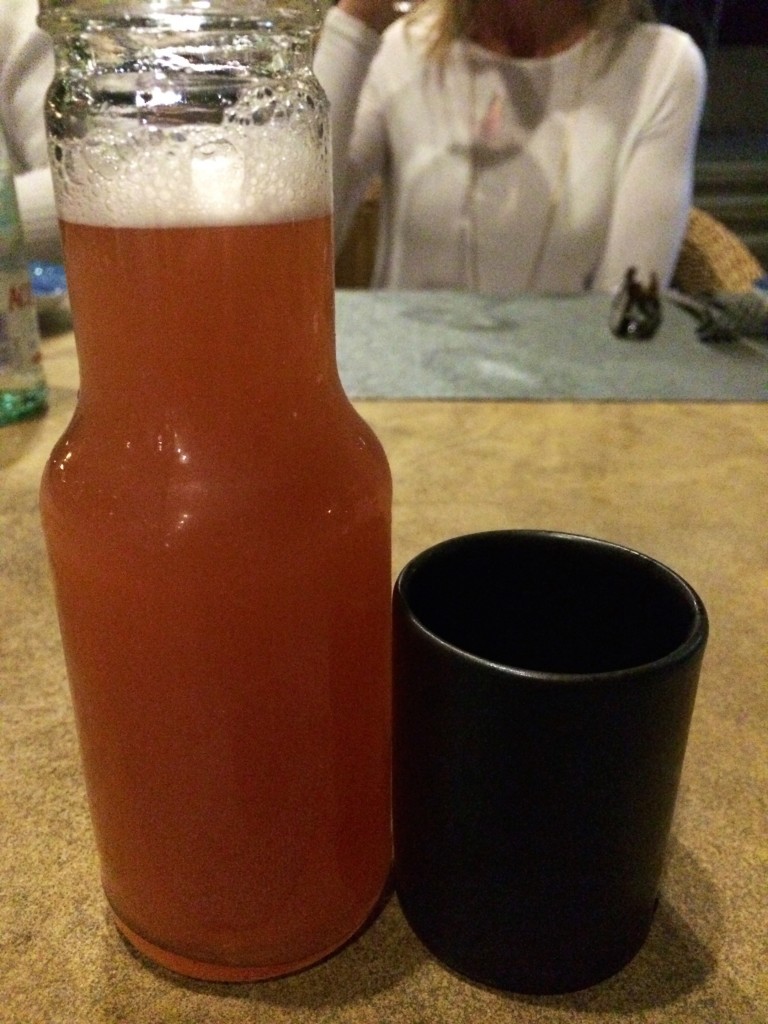 Our table of five shared entrees including grilled octopus with chickpea fritters, fennel and eggplant; a dish called Burrata with mozzarella, bresaola cured meat, pear, rocket and ciabatta toast; and crispy soft shell crab with pickled red onion and a harissa mayonnaise sauce.
All three choices were great starters and delicious. The burrata came as three separate plates – one for the ciabatta, one for the creamy mozzarella and one for the bresaola. It made quite an entrance.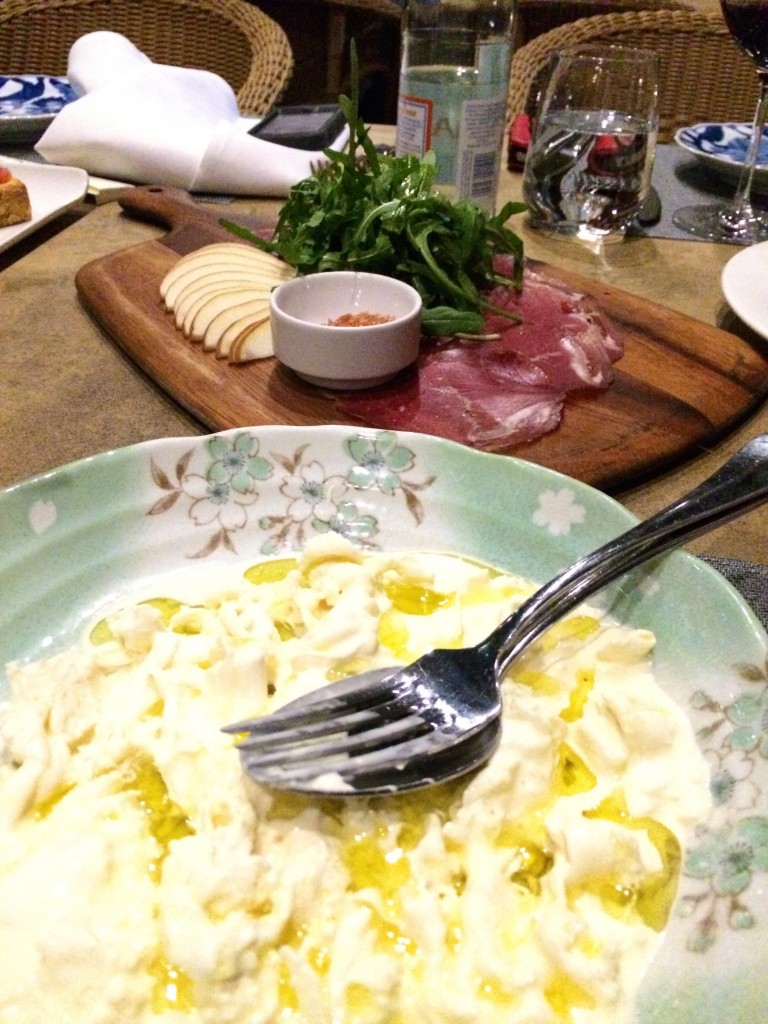 We would have definitely enjoyed having more octopus in the octopus dish.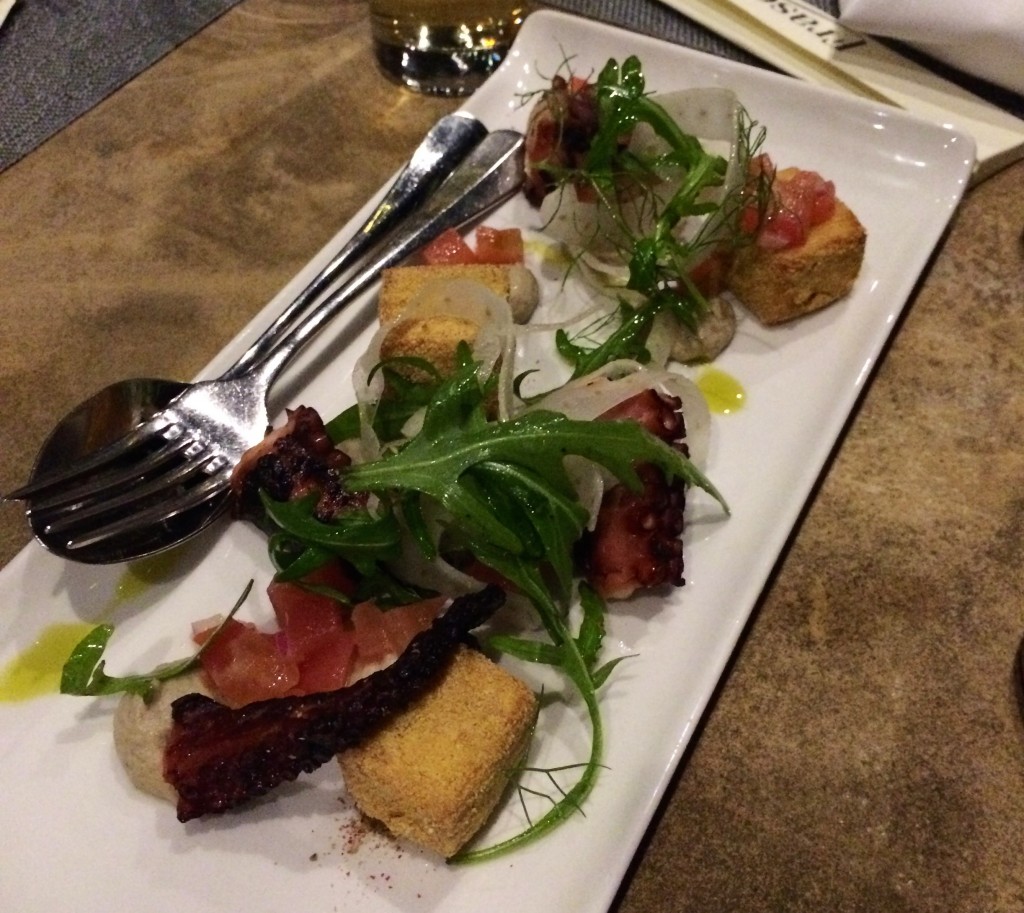 For main everyone went their different ways – there was prawn and artichoke risotto, lamb cutlets with falafel, eye fillet and scotch fillet.
I don't usually order steak when dining out as I don't like it pink and most chefs don't like to cook it well but I decided to give it a shot as I was craving beef.
Lucky for me, I was able to order my steak medium to well done and it was really delicious. It came with a side of potatoes and some greens as well as a béarnaise sauce.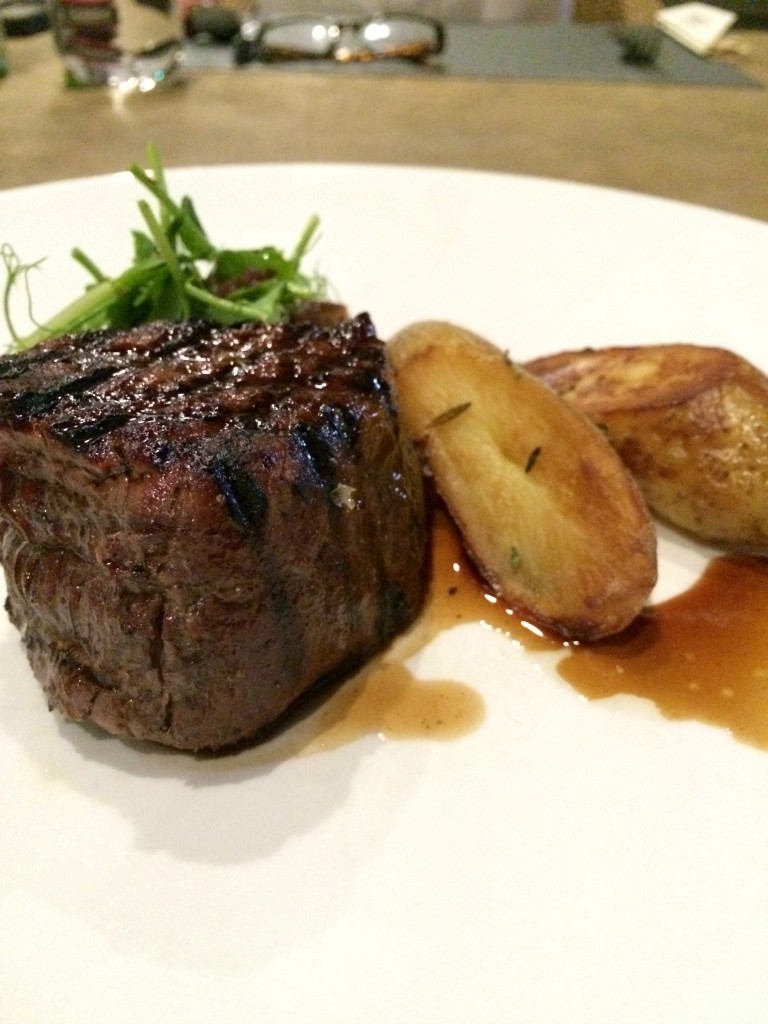 We also ordered a side of chips with aioli and a pumpkin, rocket and yoghurt salad. The yoghurt dressing was definitely something different for a pumpkin salad but the flavours worked well.
It was a great dinner outing with beautiful weather, good company, delicious food and an amazing view.